Enjoy Free Shipping on Select Items!
Free standard shipping on select items. For orders in the continental US only.
Offer will automatically be applied at checkout. Limited time only.
Your online source for Strings, Brass, Woodwind and Percussion instruments.
Whether you perform regularly in orchestral concerts or are just starting a rock band, our selection of brass, strings, woodwinds and percussion instruments will aid you in your journey to musical enlightenment. From our hand-carved violins, violas, cellos and upright basses to our rythemic guitars, mandolins, banjos, ukuleles, drum sets, and maracas, GMI has what you need whether you're a student just starting out or an experienced professional. We even carry accessories like headphone amps, cases and metronomes so you can ensure your instruments are well maintained and sound their best for years to come.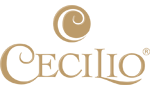 GMI IS AN OFFICIALLY LICENSED RETAILER OF CECILIO INSTRUMENTS
Cecilio is known the world-over for their attention to detail, craftsmanship and amazing affordability. Cecilio violins, violas, cellos, basses, electric strings and Kalos acoustic or electric guitars are handcrafted by highly skilled luthiers from the highest quality materials available using traditional, centuries-old techniques, and are considered to be among the finest instruments in the industry. GMI proudly offers the entire line of Cecilio clarinets, flutes, piccolos, trumpets, horns, trombones, saxophones, and complete drum sets for beginners to professional musicians and for all genres of musical performances.
March 25th, 2019 Author: Metal Mike Chlasciak "OK, I admit I'm a bit compulsive when it comes to keeping my guitars clean. And I don't mean that in the "Look, but don't touch" way, since many of my guitars have dings and small cracks. I mean it in terms of...
read more
Pursue your musical dreams by selecting one of our handmade instruments today!